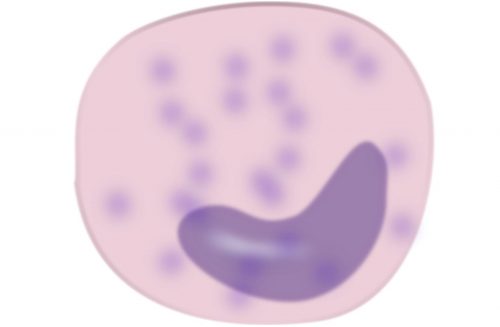 Multiple myeloma is the second most common blood cancer, with approximately 32,000 and 138,500 new diagnoses in the U.S. and world respectively. It is characterized by the proliferation of cancerous plasma cells (multiple myeloma cells) that crowd out healthy blood cells in the bone marrow, infiltrate other tissues and cause potentially life-threatening organ injury. Recent advances, such as CD38 antibody treatment, have increased life expectancy of patients from 3-4 years to 7-8 years. Despite this, multiple myeloma remains incurable, and most patients will experience relapse and require additional therapy.
Bispecific antibody constructs is an innovative immunotherapy approach that helps the body's immune system very promising for the treatment of multiple myeloma. Bispecific antibodies or BiTE which is short for "bispecific T cell engager" are antibodies with two arms. One arm of the drug attaches to a specific protein on the cancer cell. The other arm of the BiTE activates immune cells in the patient to kill the cancer cells.
Regeneron Pharmaceuticals new product REGN5458, a BCMAxCD3 bispecific antibody, was used to treat patients with relapsed or refractory (R/R) multiple myeloma and results are very promising. REGN5458 is a BCMA x CD3 bispecific antibody designed to bind to BCMA on multiple myeloma cells and the CD3 receptor on T-cells, bridging them together and activating T-cell killing of the cancerous myeloma cells.
Two patients treated with REGN5458 achieved the high bar of MRD negativity, and another patient attained a very good partial response despite entering the trial with difficult-to-treat plasmacytomas outside of the bone marrow.
REGN5458 was invented using Regeneron's next generation VelocImmune. These allow for the creation of bispecific antibodies that closely resemble natural human antibodies with no linkers or artificial sequences.
For more information, please contact [email protected]