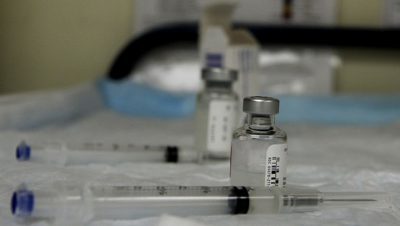 A Phase 1 of clinical trial has begun at Kaiser Permanente Washington Health Research Institute in Seattle to evaluate an investigational vaccine designed to protect against the novel Coronavirus disease (COVID-19) The NIAID, a part of the National Institutes of Health, is funding the trial. The study is just to analyze the safety level by evaluating different doses of the experimental vaccine and its ability to induce an immune response in patients. It is the first step in the clinical trial to evaluate the potential benefit of the vaccine. The vaccine is called mRNA-1273, developed by NIAID scientists with collaboration by Moderna, Inc., based in Cambridge. The Coalition for Epidemic Preparedness Innovations (CEPI) supported the manufacturing of the vaccine candidate for the Phase 1 clinical trial.
Scientists were able to quickly develop mRNA-1273 because of prior studies of related coronaviruses that cause severe acute respiratory syndrome (SARS) and Middle East respiratory syndrome (MERS).
Corona viruses have special features. They are spherical and have spikes protruding from their surface, giving the particles a crown-like appearance. The spike like structures binds to human cells, allowing the virus to gain entry into human body. Scientists were working on an investigational MERS vaccine already targeting the spike, which provided a head start for developing a vaccine candidate to protect against Coronavirus. After the genetic information of SARS-CoV-2 I available, scientists can quickly select a sequence to express the stabilized spike protein of the virus in the existing mRNA platform.
For more information, please contact [email protected]