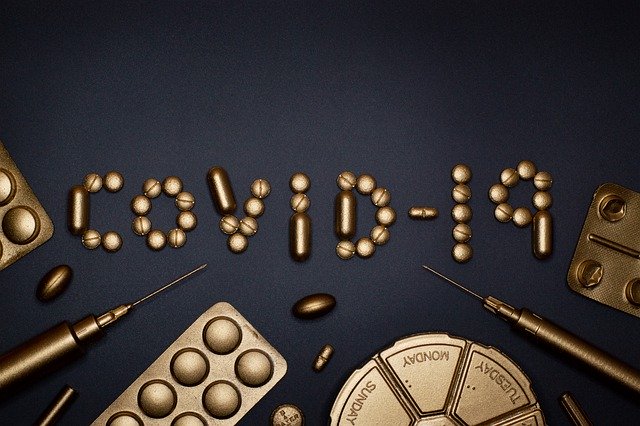 The Acute Respiratory Syndrome by Corona Virus 2 (SARS-CoV-2), first discovered in December 2019 in Wuhan/China, is causing a worldwide pandemic with potentially lethal implications on an individual basis, and, on the large scale bringing the health care systems and the economy to its limits. The mortality rate of this Coronavirus induced Disease, COVID-19, has been estimated by the World Health Organization (WHO) to be 3.7%, which is more than 10-fold higher than the mortality of influenza.
A subset of patients of COVID-19 infection with the worst clinical outcomes may manifest cytokine storm syndrome. It is hypothesized that IL-6 might play a key role in the cytokine storm associated with serious adverse outcomes in patients infected with SARS-CoV-2 pneumonia, and that blockade of IL-6 would be suitable therapeutic target for these patients.
Furthermore, recent unpublished data of the Hellenic Sepsis Study Group demonstrate that patients with immune dysregulation have profound lymphopenia associated with elevated IL-6. This is in accordance with evidence of the H1N1 pandemic where patients with pneumonia had substantial lymphopenia and increased Τ regulatory lymphocytes (Treg). This increase of Τreg was prominent among patients with comorbidities like diabetes mellitus, chronic heart failure and chronic obstructive pulmonary disease. The IL-6 blockers are promising candidate for the reversal of this immune dysregulation.
Clazakizumab, Tocilizumab, Sarilumab & Sirukumab are anti-IL-6R biological therapy and it has been hypothesized that these IL-6 inhibitors can reduce mortality in patients with severe COVID-19 prone to cytokine release syndrome and ARDS.
Table: IL-6 Inhibitors in clinical development
| | | | |
| --- | --- | --- | --- |
| Product | MOA | Study Title | NCT No. |
| Clazakizumab | IL-6 Inhibitor | Austrian CoronaVirus Adaptive Clinical Trial (COVID-19) | NCT04351724 |
| Clazakizumab | IL-6 Inhibitor | Study for the Use of the IL-6 Inhibitor Clazakizumab in Patients with Life-threatening COVID-19 Infection | NCT04381052 |
| Clazakizumab | IL-6 Inhibitor | A Randomized Placebo-controlled Safety and Dose-finding Study for the Use of the IL-6 Inhibitor Clazakizumab in Patients with Life-threatening COVID-19 Infection | NCT04343989 |
| Clazakizumab | IL-6 Inhibitor | Clazakizumab (Anti-IL- 6 Monoclonal) Compared to Placebo for COVID19 Disease | NCT04348500 |
| Clazakizumab | IL-6 Inhibitor | Use of the Interleukin-6 Inhibitor Clazakizumab in Patients with Life-threatening COVID-19 Infection | NCT04363502 |
| RoActemra (Toclizumab) | IL-6 Inhibitor | Anti-il6 Treatment of Serious COVID-19 Disease with Threatening Respiratory Failure | NCT04322773 |
| Tocilizumab | IL-6 Inhibitor | Tocilizumab in the Treatment of Coronavirus Induced Disease (COVID-19) | NCT04335071 |
| Tocilizumab | IL-6 Inhibitor | CORIMUNO-19 – Tocilizumab Trial – TOCI (CORIMUNO-TOCI) | NCT04331808 |
| Sarilumab | IL-6 Inhibitor | Cohort Multiple Randomized Controlled Trials Open-label of Immune Modulatory Drugs and Other Treatments in COVID-19 Patients – Sarilumab Trial – CORIMUNO-19 – SARI | NCT04324073 |
| Sirukumab | IL-6 Inhibitor | A Study to Evaluate the Efficacy and Safety of Sirukumab in Confirmed Severe or Critical Confirmed Coronavirus Disease (COVID)-19 | NCT04380961 |
For more information on repurposing of existing drugs in COVID-19 infection management, please contact [email protected]