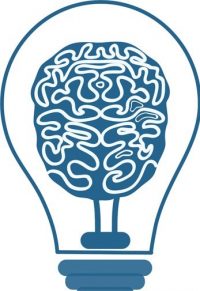 In a phase II, multi-centre, randomized double blind placebo-controlled study, GemVax's experimental drug 'GV1001' met its primary endpoint in moderate to severe Alzheimer's patients.
Primary endpoint in this study was SIB (Severe Impairment Battery) at week 24. SIB is a reliable cognitive measure for evaluating treatment response in advanced Alzheimer's disease (AD).
The SIB score of the control group treated with donepezil only decreased by 7.23, while that of the experimental group treated with GV1001 high dose in combination with donepezil decreased by 0.12. The study clearly demonstrated the beneficial effects of treating Alzheimer's with GV1001.
GV1001 has been investigated to evaluate its potential mechanism of action and in vitro and in vivo studies have indicated that GV1001 has anti-inflammatory, anti-apoptotic and anti-oxidant effects. In animal studies, GV1001 demonstrated neuroprotective effects by improving cognitive-behaviour symptoms of Alzheimer's disease by restoring the apoptosis and damage of neural stem cells induced by amyloid beta and tau protein.
In the Alzheimer's disease animal model, GV1001 has
significantly reduced the amount of amyloid-beta present, a major contributor to the Alzheimer's disease,
prevented the formation of neurofibrillary tangles (NFT) that occur due to non-ideal changes in the Tau protein,
not only inhibited astrogliosis, which occurs due to the activation and increase of astrocytes, but also
promoted neurogenesis.
These phase II results have proven that when GV1001 is administered to patients with the moderate to severe Alzheimer's disease, it regulates the amount of amyloid beta, inhibits the production of neurofibrillary tangles created by the Tau protein, reduces brain cell toxicity and activation of astrocytes. These various activities suggest that GV1001 plays a major role in the recovery and rehabilitation of brain function by increasing neural cell neurogenesis and provides a hope for more than 6 million US population affected by Alzheimer's disease.
For more information, please contact [email protected]